On April 30 Ding Liren became the 17th World Chess Champion by beating Ian Nepomniachtchi in a thrilling tiebreak. Dirk Jan ten Geuzendam takes a look at Ding's Tiebreak Brilliance… Four Years Ago in another blog post, but here I would like to share another example of the amazing chess that Ding is capable of playing.
Six years prior to playing the World Championship match, Ding played a Masterpiece game with the black pieces against Bai Jinshi in the Chinese League.
Look at the diagram below.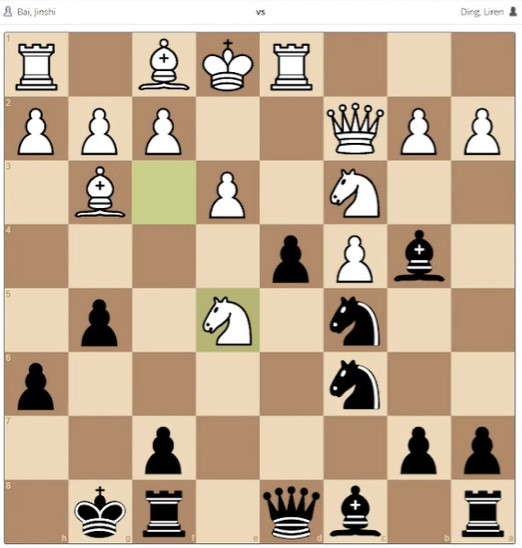 The pawn on d4 is pinned because the queen on d8 is attacked by the rook on d1. That did not stop Ding from taking the knight on c3 with the d4-pawn. And here the fun was just starting!
Trainer and coach IM Merijn van Delft walks us through this gem, which Ding himself analysed for New In Chess Magazine 2017 #8.