The chess website Chess.com has been named in TIME Magazine's prestigious list of 100 Most Influential Companies of 2023.
"For the last 17 years we have been focused on our mission of serving and growing the chess community. It's a huge and humbling honor to have this recognized. Chess has the power to impact and improve lives, and I'm incredibly happy to see that recognized by TIME."
- Erik Allebest, Co-founder and CEO of Chess.com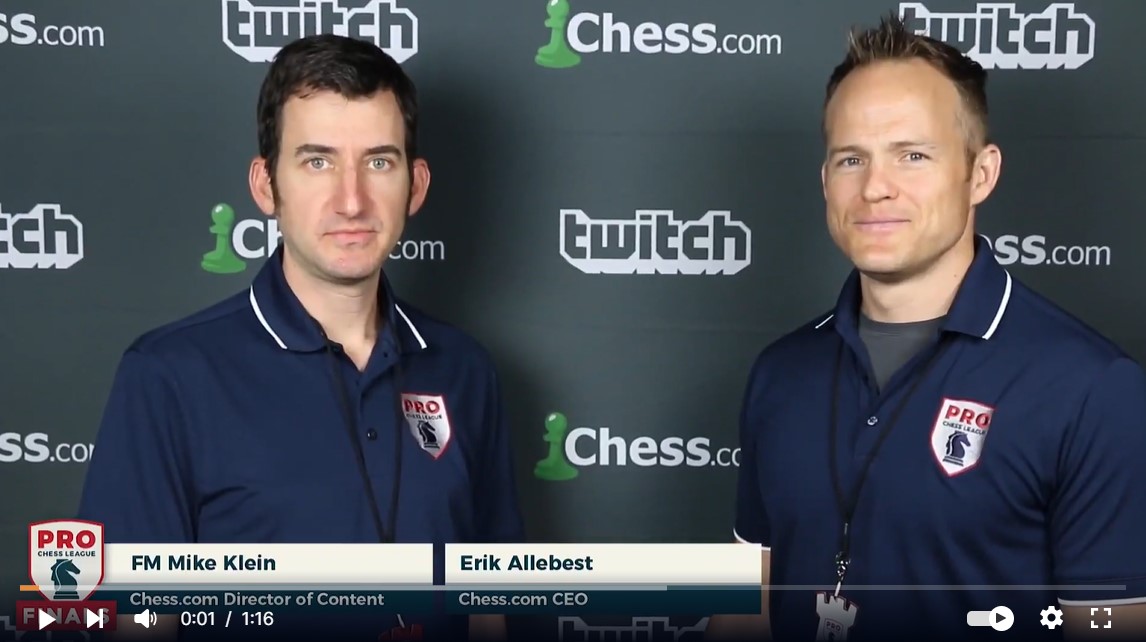 With much of social life on hold during the pandemic and the overwhelming success of the Netflix miniseries The Queen's Gambit, the amount of people who started playing chess online skyrocketed. As the world's leading online chess platform, Chess.com has seen such an explosive growth that it is named in the (formerly print; now digital only) magazine TIME's prestigious 100 Most Influential Companies of 2023 list.
In the same category of "Disrupters" (new dominant players in existing fields) we find companies such as Canva (graphic design tools with artificial intelligence), Stability AI (creating image from text with artificial intelligence) and Discord (an instant messaging social platform).
Founded in 2005 by college friends Erik Allebest and Jay Severson with the aim of creating the world's best chess community, Chess.com now employs around 650 remote workers across the globe. It saw an astonishing rise in online usage over the last three years: the number of members quadrupled to over 140 million, with monthly over 57 million different users, the number of games per month went to 840 million, and the Chess.com app peaked at #1 on both Google Play and the U.S. iOS app stores at various points.
Chess.com's growth is not limited to its number of memberships. With its acquisition of the Play Magnus Group in December 2022, New In Chess and Chessable are now also part of Chess.com, as are various other chess platforms such as ChessKid (Chess.com's dependence dedicated to juniors), Chess24, Aimchess, Learn Chess with Dr. Wolf, and the Magnus Chess Academy.
Chess is now so popular that on top of an inexhaustive list of celebrities who sport the game (Arnold Schwarzenegger, Howard Stern, Will Smith, Ben Affleck, Woody Harrelson, to name but a few), the use of the Chess.com app has reportedly been banned in several school districts in Utah.
"We make no apology for trying to make chess popular!" said Erik Allebest. "It's what we always set out to do and what we work hard at every day, to grow the game."