The prize-giving of the 85th Tata Steel Chess Festival in Wijk aan Zee took place four days ago, but I still feel the heat and the excitement of the final round. What a sensational finish it was. A finale that left the Dutch fans delighted and rubbing their eyes in disbelief.

As could be expected Magnus Carlsen fought for his chances till the very last moment and did what he had to do by grinding down India's Arjun Erigaisi. But it was not enough, as Anish Giri leapfrogged Nodirbek Abdusattorov to finally win 'Wijk aan Zee' after no fewer than five second places in previous editions. While our contributing editor himself defeated Richard Rapport on the last day, he got a mighty helping hand from his Dutch teammate Jorden van Foreest, who beat Abdusattorov and destroyed the Uzbek's dream to win his first classical super-tournament.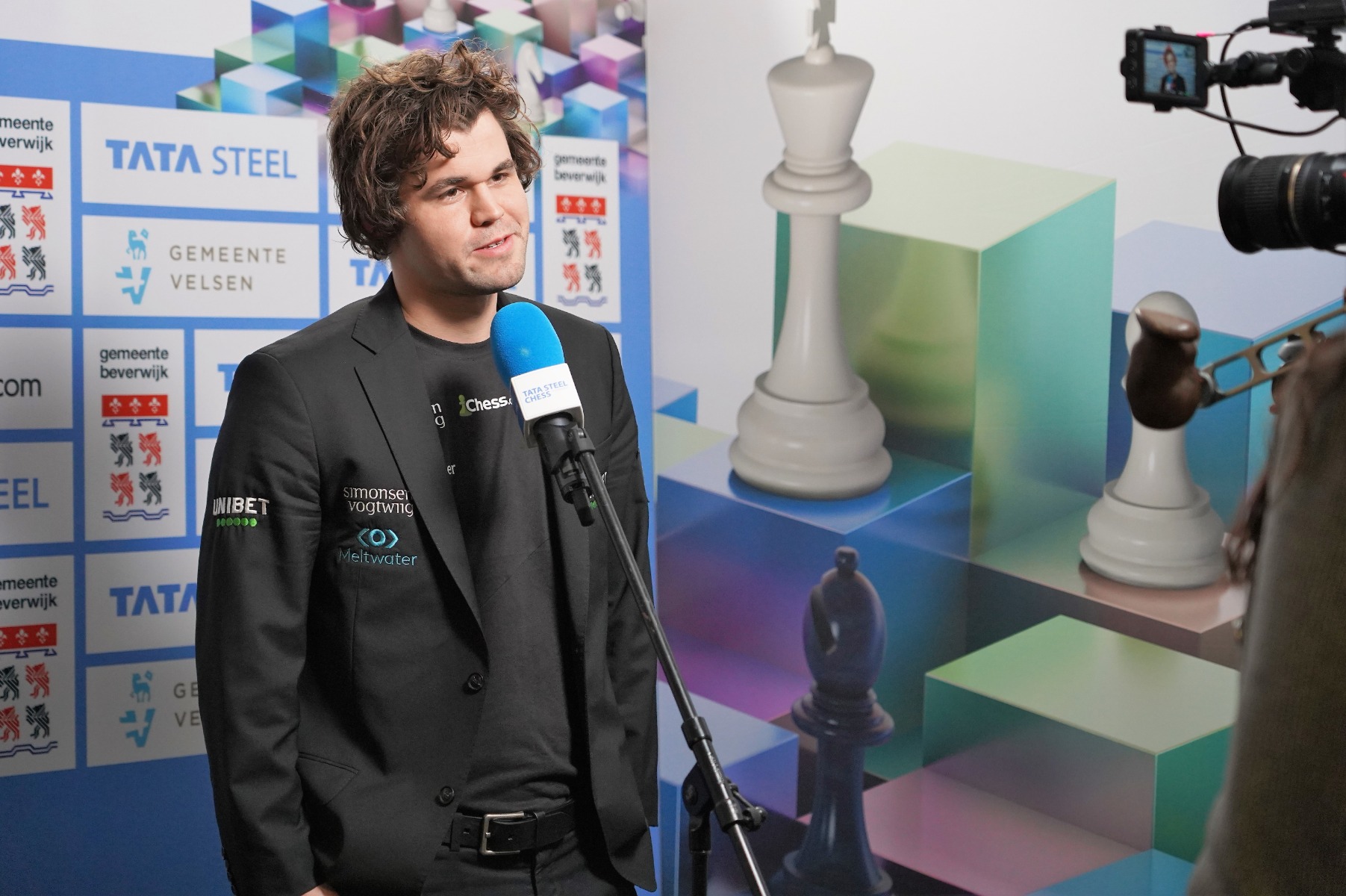 In the next issue of New In Chess Magazine, Anish Giri will be properly feted with extensive coverage of the highlights of the 85th edition of 'the Wimbledon of chess'. The best and most spectacular games will be annotated by the stars themselves and we will relive this memorable edition with background stories and interviews.
(And if you are interested in the rich history of 'Wijk aan Zee' leading up to this jubilee edition, you should not miss our new book Kings, Queens & Rookies – The Tata Steel Chess Tournament – A Celebration of 85 years, that was presented to the guest of honour Vishy Anand at the opening ceremony.)

Amid a rich harvest of games, there was a remarkable number of rook endgames that showed how difficult, tricky, and fascinating this endgame remains for even the best players. Therefore Jan Timman will look at several of them in his next column and provide our readers with insights that should improve their understanding of this ending that occurs so frequently. Jan will do so with his usual clarity of style and his special talent to explain the complexities of our game in a manner that makes them understandable to a broad group of chess players.

While you're waiting for our special Tata Steel issue you may have a look at the article below that appeared in New In Chess 2021/7. A column in which World Champion Magnus Carlsen wrote with great clarity about a rook endgame that he won in the German Bundesliga in 2007.
It was good old Siegbert Tarrasch (1862-1934) who postulated that in rook endings the rook should be placed behind passed pawns (either yours or your opponent's). Before you start having any doubts, this remains excellent advice. But Magnus could not resist sharing his fascination with rook endgames where his rook is 'on the wrong side of the passed pawn'!

Dirk Jan ten Geuzendam, editor in chief New In Chess Magazine
Magnus Carlsen teaches chess - The rook and the pawn in the endgame
A golden rule in the endgame is that the rook belongs behind the passed pawn. Magnus Carlsen shows you how fascinating it can be when the rook is on the 'wrong' side.
I like playing endgames. When I was little, I used to lose points in the endgame but then I learned, and eventually I've become the one who gains half points, whether that be drawn games won or sometimes even lost games drawn. One of my favourite themes in the endgame is when the rook is on the wrong side of the passed pawn – somehow that has always fascinated me. The main reason for that is the game that I played against the Czech grandmaster Zbynek Hracek in the German Bundesliga in 2007.
I guess it is quite a bit better to have the rook behind the passed pawn than in front of it, but this game goes to show that there are many resources. Even in simple endgames it is often possible to play for mate – and that is one of the fascinating things about endgames.
Every time I have had the possibility since to get the rook in front of the pawn, I am always looking for some theme like this. And the nice thing about having a rook in front of the pawn is that your opponent's rook can never move away from that particular file, as the rook will move away and the pawn will promote. It decreases your options, but it also decreases your opponent's options.
Remember to always look for checkmates even in the endgame!