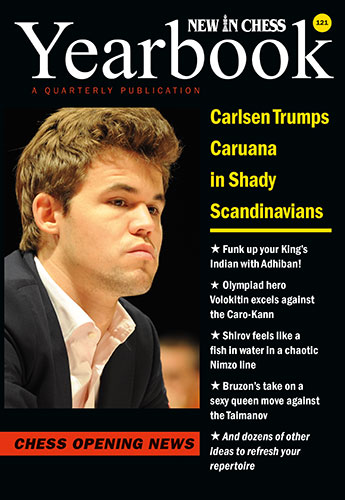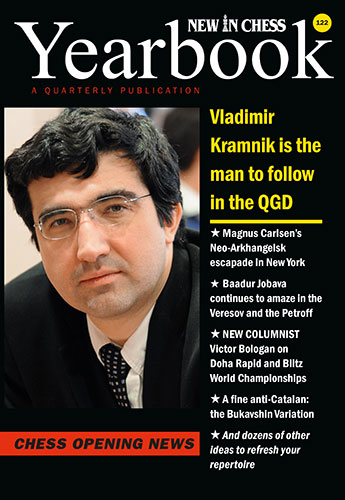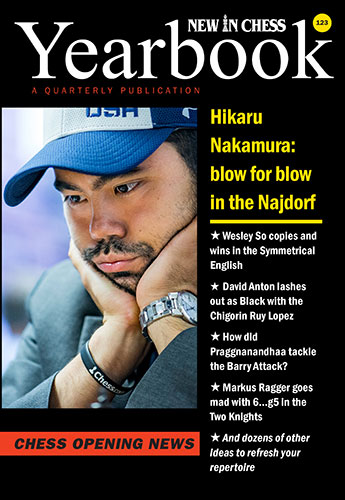 Buy Single Issues of the Yearbook
Renew your Yearbook Subscription
Chess Opening News
The Yearbook is read by club players and professionals in more than 50 countries. The backbone of every Yearbook are the more than 25 Opening Surveys, covering an amazing variety of variations. In each Survey a real expert introduces a new idea in a fashionable line, a forgotten opening or a wild gambit. The explanation of the strategic ideas is followed by a comprehensively annotated game and a selection of relevant games, always with supporting notes.
4 issues a year
more than 1,000 pages brimming with new opening ideas
more than 25 opening surveys per issue
more than 75 training exercises
fashionable lines, wild gambits and forgotten variations
worldwide opening discussions
Victor Bologan on trends and topics
honest book reviews by Glenn Flear
for casual club players and chess professionals
attractive subscription prices
Special Offer for new subscribers
As a new subscriber, you are entitled to our Special Offer: Subscribe for one year and get an extra issue for FREE.
Special Offer for new Subscribers
Free Preview of a Complete Yearbook
You can browse a complete Yearbook online
| | |
| --- | --- |
| 2021 | Publication date |
| Yearbook 138: | March 11 |
| Yearbook 139: | June 12 |
| Yearbook 140: | September 12 |
| Yearbook 141: | December 11 |
What people say about the Yearbook:
'The fact that there is explanatory text makes the Yearbook much more suitable than the Informator for the average amateur.'
Tim Harding in Chess Mail Magazine
'There is no better way to keep track of opening fashions.'
British Chess Magazine
'A must-have book for both chess enthusiast and chess professional. Even the pickiest player should find something of his interest.'
Carsten Hansen at ChessCafe
'Vivid, full of ideas, and up-to-date.'
Rochade Europa Magazine (Germany)
'Recommended to all who want to sharpen their repertoire.'
Schacknytt Magazine (Sweden)