The premier chess magazine in the world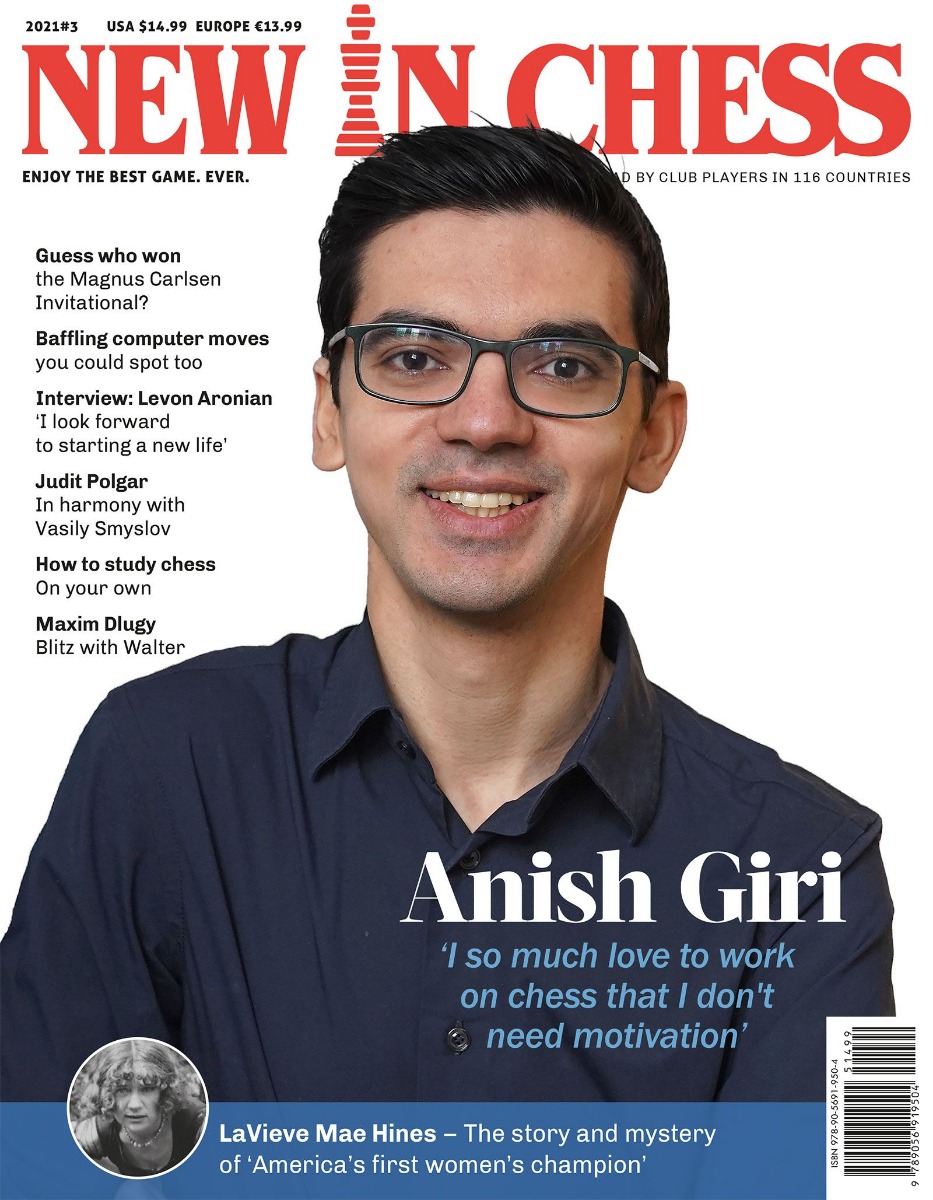 Enjoy the best game. Ever.

If you love chess and are looking for great entertainment and easily accessible instruction New In Chess is your magazine.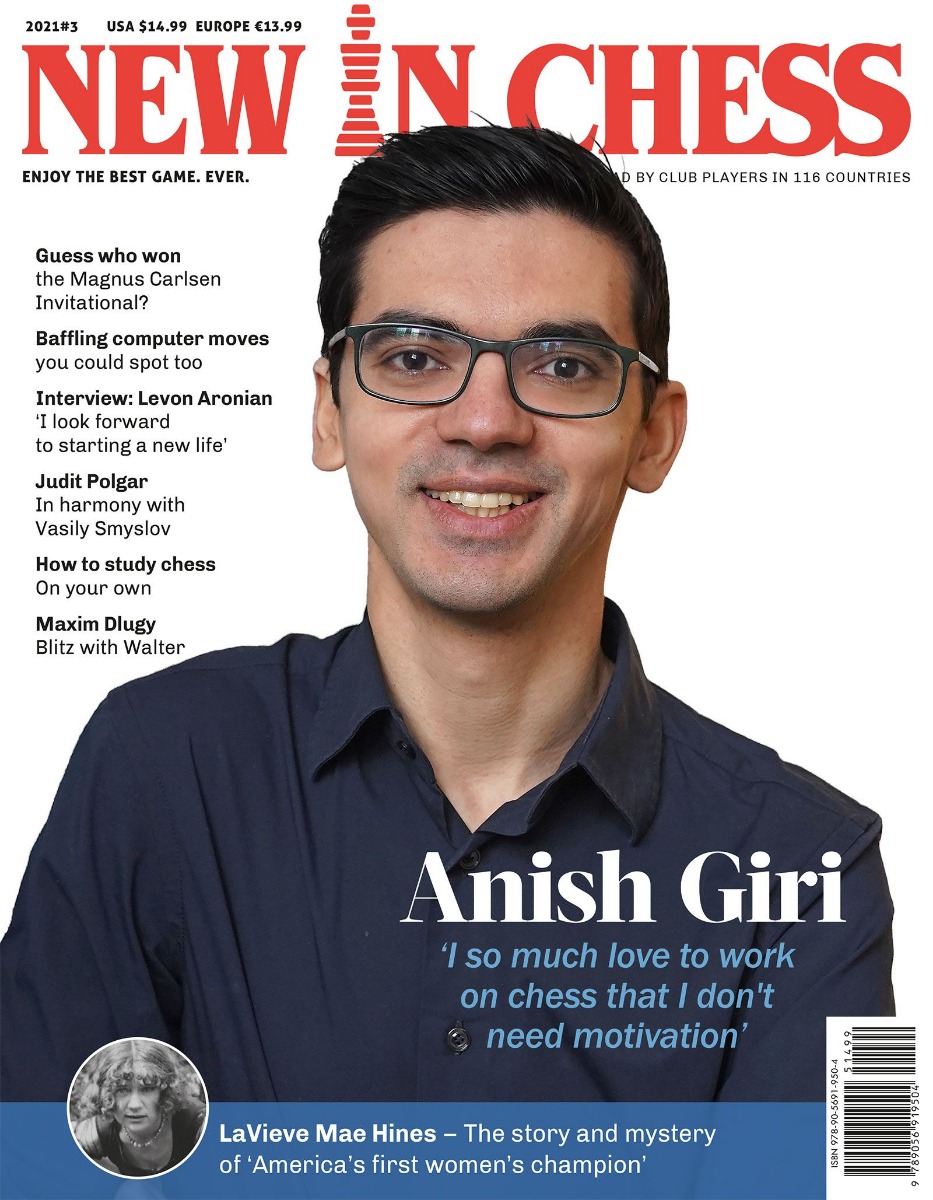 'The best chess magazine of all time.'
− IM JEREMY SILMAN, author of How to Reassess Your Chess
Every article is written so that even someone like me (just started studying chess last month) can easily comprehend the articles. It's amazing how much I've learned since receiving this magazine two weeks ago.
You are everything your audience wants to read. That is why you are so successful.
Widely regarded as the best chess magazine.
Could a day end more beautifully? Coming home after work and finding the latest issue of New In Chess in the mail.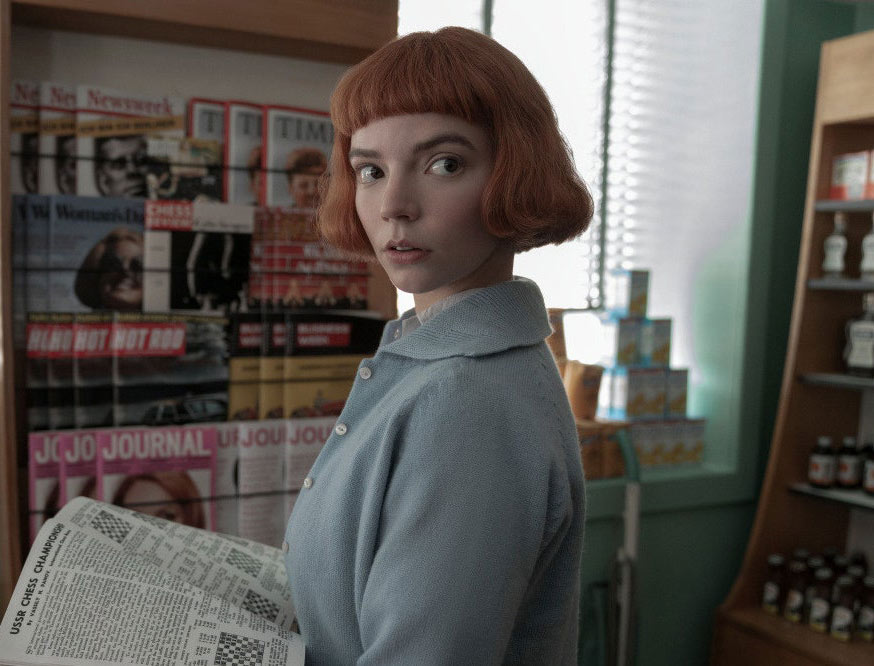 About New In Chess Magazine
With readers in 116 countries, New In Chess is the premier chess magazine in the world.
Over the past 35 years all the world's best players have explained their games on our pages. From Garry Kasparov to Magnus Carlsen, from Anatoly Karpov to Fabiano Caruana, from Judit Polgar to Hou Yifan, literally all of them.
If you are also looking for exclusive interviews, tactics columns, easy-to-grasp instructional articles and great historical stories, this is your magazine.
New In Chess appears 8 times a year, offering more than 800 pages of the best entertainment and instruction in chess. The digital edition can be read on your PC, tablet or phone.
Read New In Chess Magazine on your favourite device
It's easier than ever to enjoy New In Chess, a must-read magazine for all chess aficionados. You can read the magazine, tap on the chess games and replay all the annotated games on your phone, tablet or PC! The app is FREE and includes free access to the complete issue 2020#2 with the report on Caruana's win in Wijk aan Zee. Find out why Carlsen won.
Download the app: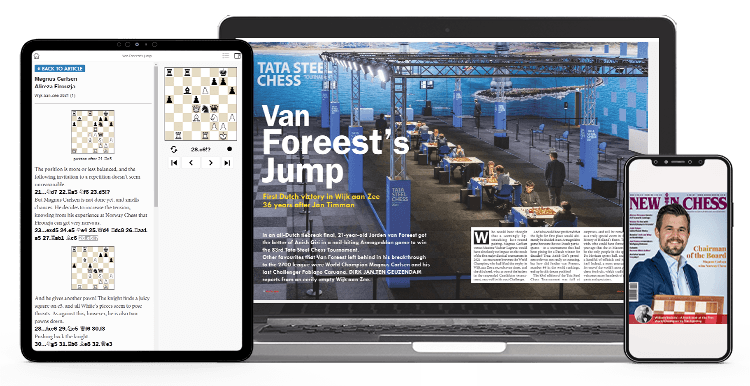 Read by club players in 116 countries
Editor-in-chief: Dirk Jan ten Geuzendam
Honorary editor: Jan Timman
Contributing editor: Anish Giri
Columnists: Judit Polgar, Matthew Sadler and Maxim Dlugy
The magazine has regular contributions from all the world's best players.
Magnus Carlsen
, Wesley So,
Fabiano Caruana
, Anish Giri,
Hikaru Nakamura
, Vladimir Kramnik,
Levon Aronian
, Vishy Anand,
Maxime Vachier-Lagrave
, Sergey Karjakin,
Veselin Topalov
, Alexander Grischuk,
Judit Polgar
, Ju Wenjun and
Hou Yifan
.
Subscribe now
Digital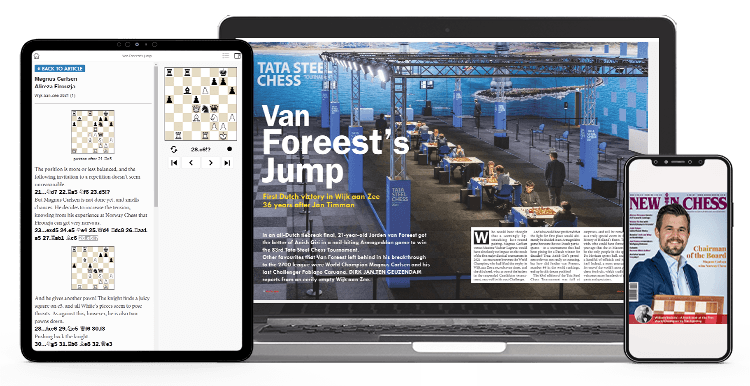 • 8 issues a year

• The digital edition is available for phone, tablet and PC
€ 89,99
1 year subscription
Print + Digital

• 8 issues a year

• 800 pages a year of the very best in chess

• Full digital access

• Print issues home delivered, shipping cost included
€ 99,99
1 year subscription
"Could a day end more beautifully? Coming home after work and finding the latest issue of New In Chess in the mail."
Yves Surmont, Roeselaere, Belgium